Google My Business (GMB) is a potential tool for both big and small businesses to boost their local visibility and connect with their customers. Having a GMB page accelerates your local SEO efforts and lets consumers know who exists in proximity. The best part? It is FREE!
You can add your business name, business category, website, location, contact details, hours of operations, photographs, answer questions, request reviews, and do so much more. But the question here is, how can you link your GMB Page to your website's about or contact page? Let's find out.
Why Should You Link Your GMB Page To Your Website?
Embedding your Google My Business page onto your website helps you incredibly with your Google rankings. When you embed the Google Map on your website, it shows a Google pin with your business details.
This gives a quick view of your business to your website visitors. The map can keep your visitors hooked onto the site for much longer and highlight nearby areas for reference. The process is relatively simple, and here's how you can do it yourself.
How to Embed Your GMB Page to Your Website?
Search your business here and follow this path: Share > Embed a Map > Copy HTML. Once you copy the HTML code, add that to your website. Adding the code will vary based on the particular CMS platform you use, such as WordPress, Wix, or Squarespace. In addition, you can choose the size (small, medium, large, and custom) of the map and select the website page you want to embed the map on.
STEP 1. Search Your Business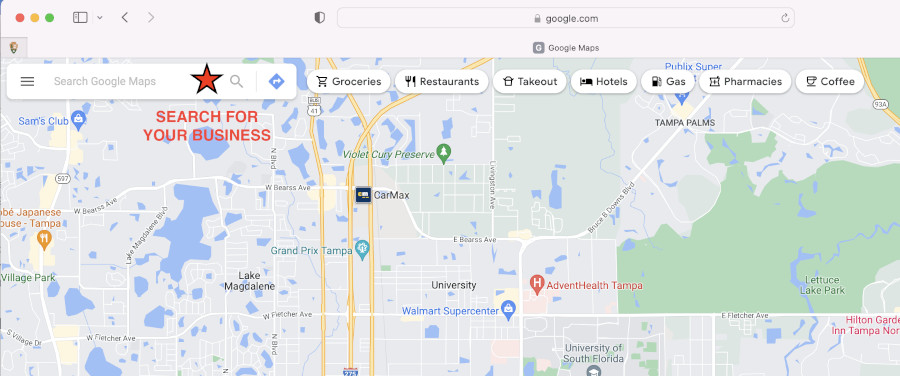 STEP 2. Share Your Location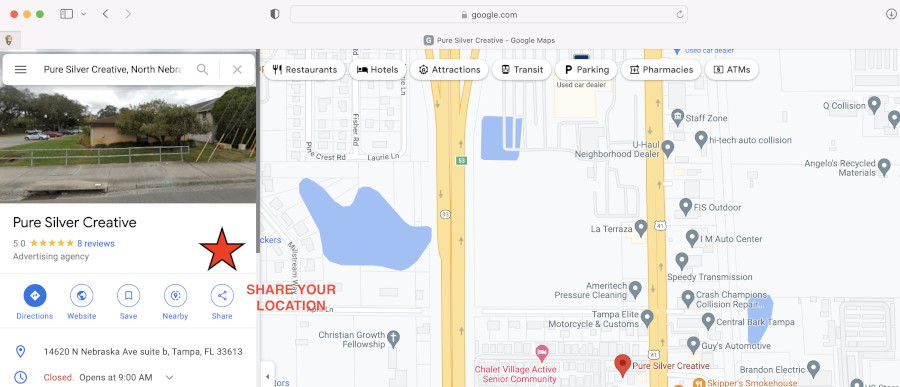 STEP 3. Choose To Embed a Map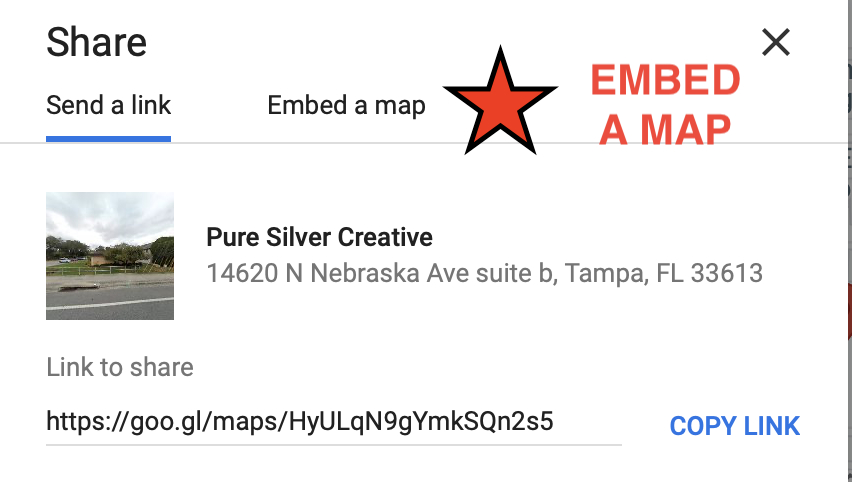 STEP 4. Embed Map and Get Link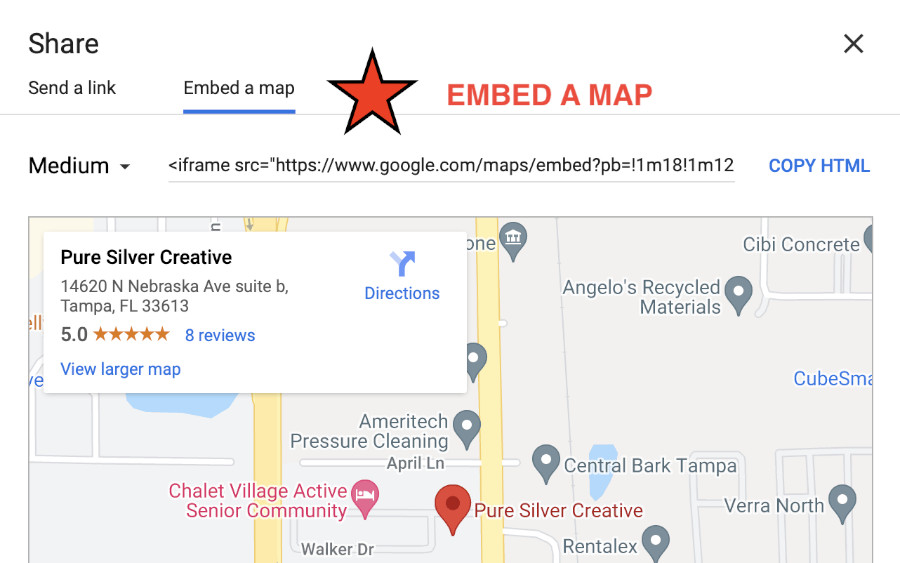 STEP 5. Copy The HTML on To Your Website CMS Platform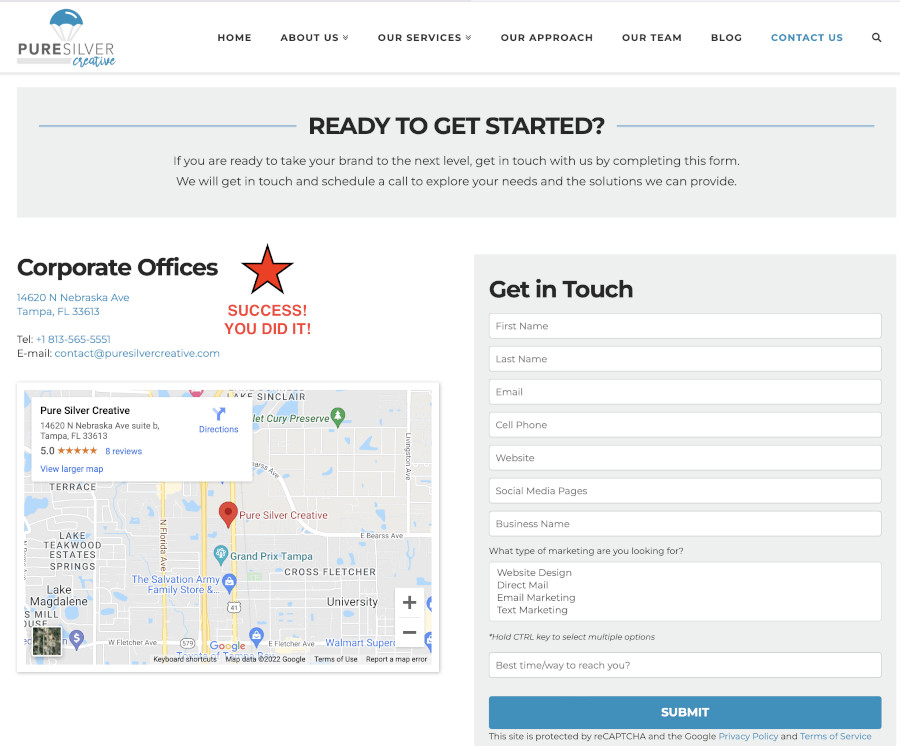 That's it.
With these simple steps, you can add to the credibility of your business and attract quality traffic. For more such tips and tricks, follow Pure Silver Creative and kickstart your marketing strategies.