Local Directories
There are 100s of local directory sites. No business has the time or expertise to work on the accuracy of their own listings. That's why we do it for you.
These are the distribution channels that we ensure have accurate information for your business.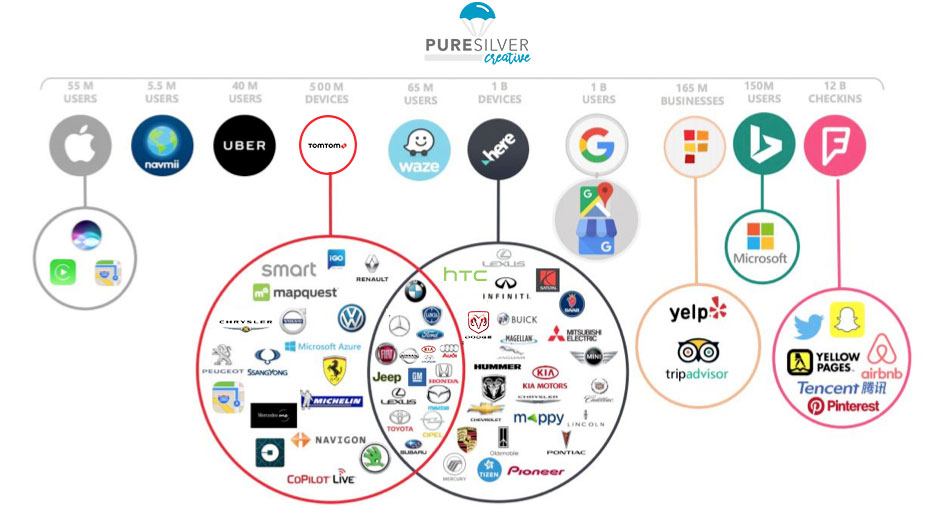 Accuracy Counts
With more and more people using navigation software everyday, it is critical that your primary business information is accurate.
Lost Confidence
When your primary business information is inaccurate, it is shown that over 50% of your potential customers will lose confidence in your business before they even find you.
Increased Locatability
With 90% of all people using some form of navigation technology, it is more important than ever that your basic business data is accurate.